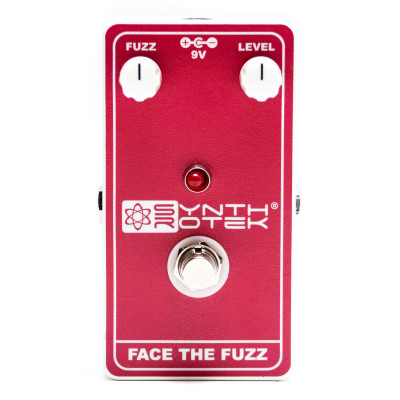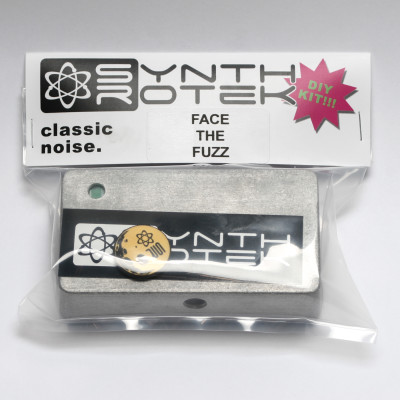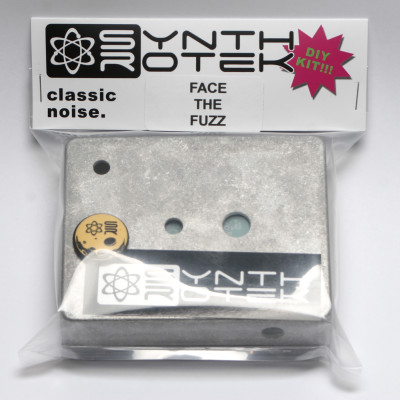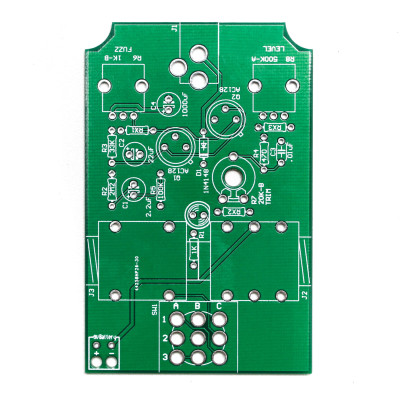 The Face the Fuzz is a modern take on a classic sound, modeled after the Dallas Arbiter Fuzz Face but with some important upgrades and modifications. Get the reliability of temperature-stable silicon transistors plus a wider sonic range or stick with the original Germanium PNP transistors for that classic tone just like the likes of Jimi Hendrix, Duane Allman, and George Harrison played!
When selecting Germanium transistors know that all versions of the Arbiter Fuzz Face Clone and the Face the Fuzz circuits come with hand-tested and selected premium AC128 NOS PNP transistors.  We test all of our AC128's for optimum gain and leakage current so that they are guaranteed to bias properly and sound great!  We choose lower gain transistors for Q1 and higher for Q2 according to our strict standards. Be assured that you will be playing a premium product that takes the guess work out of Germanium transistor testing.
When selecting silicon transistors be aware that the circuit can self-oscillate when at full volume and and full fuzz.
Features:
2 controls – Fuzz & Level – to tweak your tone. Fuzz sends your tone from subtle to razor blades and Level adjusts your output level for boosts. An on-board bias trim pot (accessed by unscrewing the back panel) lets you adjust transistor bias level for a variety of new Fuzz tones!
Uses temperature-stable BC558 silicon transistors or NOS Germanium AC128 Transistors.
Wider frequency response than the Arbiter Fuzz Face Clone.
3PDT switch allows for true bypass switching and LED indicator gives you a visual cue when your circuit is engaged and using power
Dual power supplies allow you to have the battery as backup or as the main power. Use a 9V Battery and 9V center negative DC adapter (can be daisy-chained by using a 1 Spot or equivalent adapter)
Input jack switching – No instrument cable plugged in, no power used. Save life on your expensive batteries!
Stomp-ready graphics on a powder-coated white case (complete version only – kits come with an unpainted case and no graphic)
DIYers can choose between a PCB-mount kit or a wired kit
PCB silkscreen, through-hole components with careful on-board placement, and wire-tension relief holes were designed with the DIYer in mind!
PCB Dimensions: 2 1/8″ x 3 1/8″ (5.4cm x 7.9cm)
Biasing Guide:
For the Fuzz Face circuit to be optimally biased, the collector of Q2 needs to be at 4.5 volts. (When connecting the Arbiter Fuzz Face Clone circuit to your multimeter as shown in the photos below your meter will read -4.5v) The 20K trim pot is used to dial in this value.  You will need a multi-meter that reads DC voltage to accomplish this, which can be found very inexpensively at places like Harbor Freight Tools. All you need to do is connect your leads to a ground on the PCB and the collector of Q2 to get this reading. (Pedal must be powered on)