Synthrotek's Arbiter Fuzz Face Clone HQ Sound Samples
April 2, 2012
Synthrotek's Analog DS-8 Drum Synth Clone PCBs are back in stock! Yeah!!!!
April 10, 2012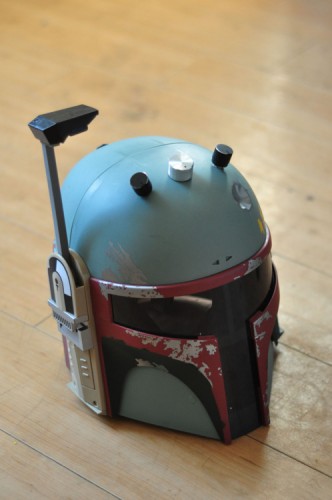 Matthew sent us this awesome project that he's been working with – a Boba Fett helmet with our Atari Punk Console built right into it!  Cool stuff!
Even cooler is his webpage, which has a video of him wearing it while playing!  He's got a lot of other great stuff on there, so check it out!
http://to-assemble.tumblr.com/