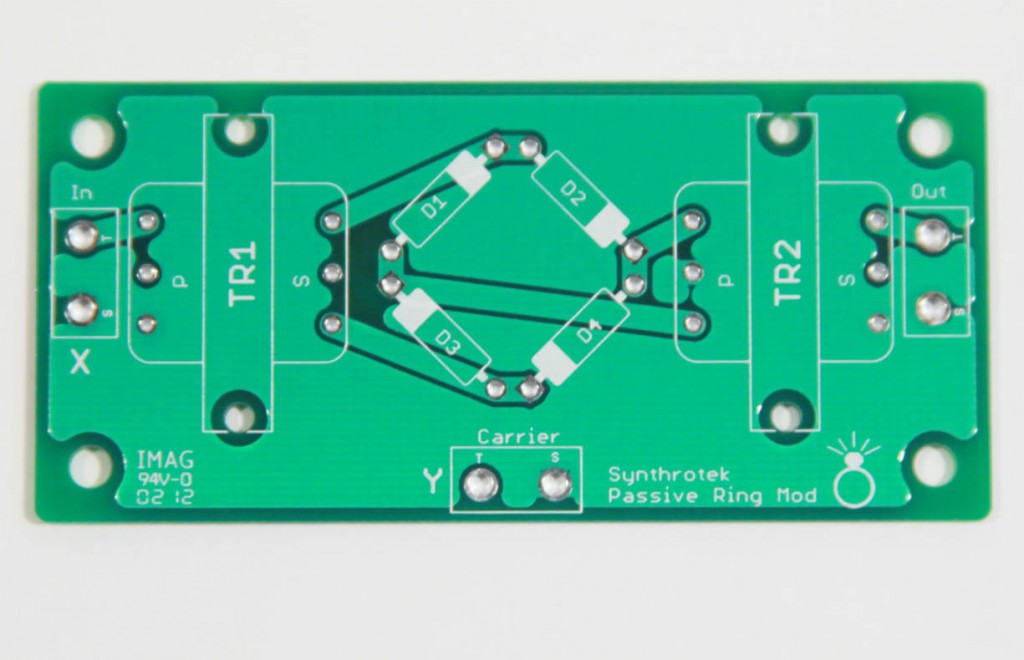 The Synthrotek Passive Ring Modulator PCB is one of our favorite new offerings.  A total of 6 on-board components and 3 jacks are all there is to this classic trippy circuit, but don't be fooled by its simplicity: the sound possibilities are endless!  Get retro sci-fi robot tones, outlandish modulation, and gritty distortion out of your normal synth gear or just go nuts and explore the capabilities of ring modulation!
No batteries or power supplies are required for this passive circuit and the matched germanium diode ring keep your signal as pure as possible.
Kit Assembly Instructions and a Bill of Materials are already posted and new demo videos are on the way! All it takes is 10 minutes of soldering work, 5 of which are waiting for the iron to heat up!
When ordering kits, you'll have a choice between 1/8″ or 1/4″ jacks to interface with your gear.  Completed models are in the works!  Get one today!