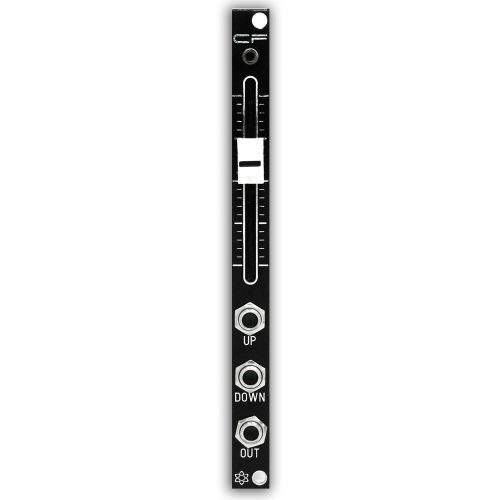 "CF" Crossfader Module Released
March 22, 2022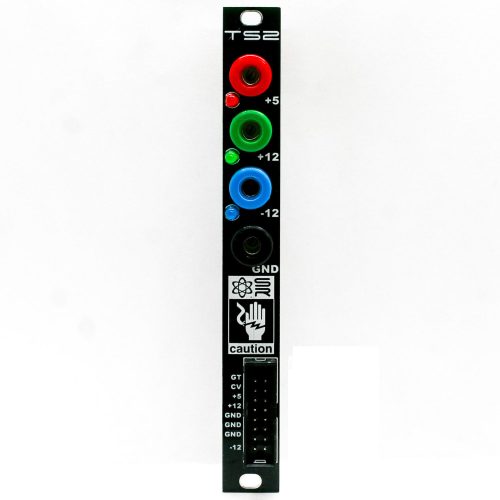 TS2 Power Testing Eurorack Module
March 22, 2022
Synthrotek's Super Power 2 gives you loads of power and is skiffable at just 46mm deep! Designed with safety in mind, Super Power has reverse polarity protection and converters with short circuit, overheating, and over current protection.
The Super Power 2 now gives you the ability to set your power voltages precisely to +12V and -12V, which is critical for 1 v/o applications, oscillator tuning, and dialing in voltages between systems. On any power supply, your power voltages will change slightly as modules are added or removed from your system; now you can adjust your voltages quickly and easily with two trimmers accessible from the front panel. Add in the TS2 and you can quickly and easily plug your multimeter or oscilloscope in to check your voltages!
Features:
Multiple power options to fit your needs and budget:

RED: Power one row of 104HP.*

GREEN: Power two rows of 104HP.*

BLUE: Power three to four rows of 104HP.*
Advanced low-noise, fully-regulated voltage converters on each rail

Trimmers for dialing in precise power voltages, accessible from the front panel

Over-current protection: shuts off each power rail automatically if modules use too much current on that rail

Two 16-Pin Eurorack power connectors, keyed for safety

Molex quick-release connector for easy install of Synthrotek Noise Filtering Distribution Boards

USB jack for powering an iPhone, Beat Step Pro, etc.

Input Voltage Range: 16 to 19 volts DC

Requires 16-19V power brick, DC Input Jack size: 2.1mm

Module Width: 4HP

Module Depth: 46mm

*Wondering how much power your modules will need? Check out ModularGrid. You can add all your modules to a virtual case and find out your estimated power consumption.